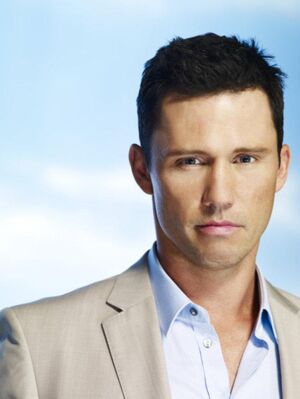 William Ivers a creepily charming attorney hired in Season 6 by the governor's office to investigate any questionable behavior within the morgue, aiming directly at Macy, although Jordan was a brief potential suspect. He disappointingly finds nothing wrong and later targets the morgue's current spending as an open door to major disaster, enforcing a new, strict budget depriving the morgue of much-needed equipment. This loss causes many problems in two important cases (Night of The Living Dead (6x06) and, especially, Isolation (6x08)), with the latter resulting in the new budget being revoked and Ivers's exit. He briefly returns in Dead Again (6x15), teaming up with Jordan when a woman presumed murdered from a case Ivers had been prosecuting attorney 6 years prior somehow ends up dead in the morgue.
Ad blocker interference detected!
Wikia is a free-to-use site that makes money from advertising. We have a modified experience for viewers using ad blockers

Wikia is not accessible if you've made further modifications. Remove the custom ad blocker rule(s) and the page will load as expected.