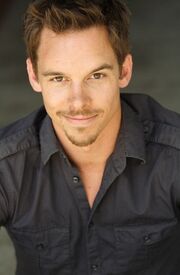 'Oliver Titleman' a self-imagined forensics prodigy who fascinates himself with creating the perfect murder and stages elaborate killings to deceive the investigators. He has an unusual obsession with personally beating Dr. Macy at his own game. Oliver appears in episodes "Devil May Care" and "There's No Place Like Home II."
Ad blocker interference detected!
Wikia is a free-to-use site that makes money from advertising. We have a modified experience for viewers using ad blockers

Wikia is not accessible if you've made further modifications. Remove the custom ad blocker rule(s) and the page will load as expected.