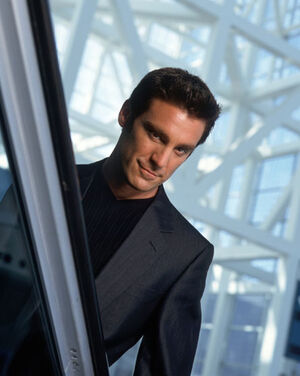 Born Michael Terry Weiss
His dad is a steel-industry executive & his mom is a homemaker.
He worked as a personal trainer, with many of his clients being fellow actors.
He attended the University of Southern California where he joined the school of drama.
Says his home is chemical free. He uses only minimum electricity and drives a Toyota Prius, an electric-gas hybrid vehicle.
He can accurately name each of the United States in alphabetical order (without a break to stop and think about it).
He can change his voice pattern to reflect certain accents or dialects
He can wiggle his ears
Is a certified scuba diver
Younger brother of make-up artist Jamie Sue Weiss.
Michael was an usher at former "Days of Our Lives" (1965) co-star Lisa Howard's 1985 wedding to husband Daniel Cerone.
In February 2006, Weiss attended a benefit with his former Pretender co-stars Andrea Parker and James Denton for Cure Autism Now.
Ad blocker interference detected!
Wikia is a free-to-use site that makes money from advertising. We have a modified experience for viewers using ad blockers

Wikia is not accessible if you've made further modifications. Remove the custom ad blocker rule(s) and the page will load as expected.