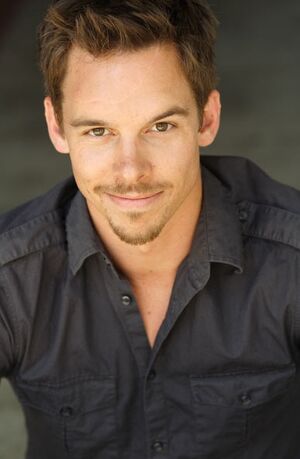 Brian Kimmet has had several small roles in TV shows, including Six Feet Under, Veronica Mars, 24, and Monk. He also had a part in Clint Eastwood's Flags of Our Fathers, portraying "Sgt. Boots Thomas".
Brian's co-appearances with other Heroes cast members include Kristen Bell (in Veronica Mars), Jayma Mays and Mark Colson (in Flags of Our Fathers), Eugene Byrd (in Crossing Jordan), and Milo Ventimiglia (in Opposite Sex). Brian Kimmet is in a relationship with Mary O'Malley.
Ad blocker interference detected!
Wikia is a free-to-use site that makes money from advertising. We have a modified experience for viewers using ad blockers

Wikia is not accessible if you've made further modifications. Remove the custom ad blocker rule(s) and the page will load as expected.